The Buskers On The Ball is the new place to be in the famous area of Temple Bar and it's from now on one of our new partners!
Situated in Fleet Street, the big Buskers On The Ball is a perfect spot to watch a game with a good pint, by the way, they have a great selection of our favorite type of beers: IPA! With the BruRi IPA, 60 Knots India Pale Ale, Hurricane IPA,  Maggies Leap IPA etc. And they serve also delicious cocktails and food (see below ;))!
But what makes it so particular is all the big screens and fun games to play!
Live sports is the main point
The bar is very spacious, with two big rooms and loads of chairs and stools to enjoy a nice match with friends. The atmosphere is very modern and relaxing!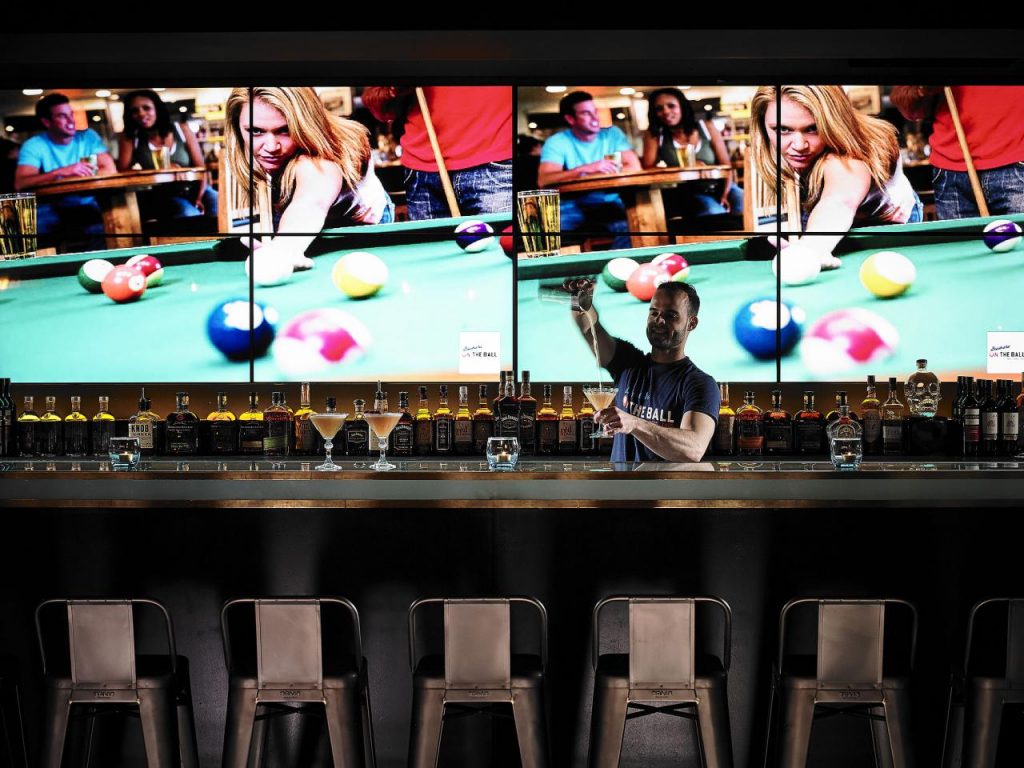 If you want to follow a match of your favorite team, Buskers On The Ball is the ideal place for you! Thanks to its 12 screens, the pub can play different fixtures at the same time, for everybody to enjoy their time there. There's also a cool giant video wall!
So obviously, they have a lot of sports channels like Sky Sports 1, 2, 4, 5, F1, Mix etc, Eurosport 1, 2, BT sports 1, 2, 3, Chelsea TV, Racing UK, Motorsport TV etc.) so you can be sure they will be able to screen your favourite teams and sports events.
Play pool, ping-pong or  foosball in Dublin city centre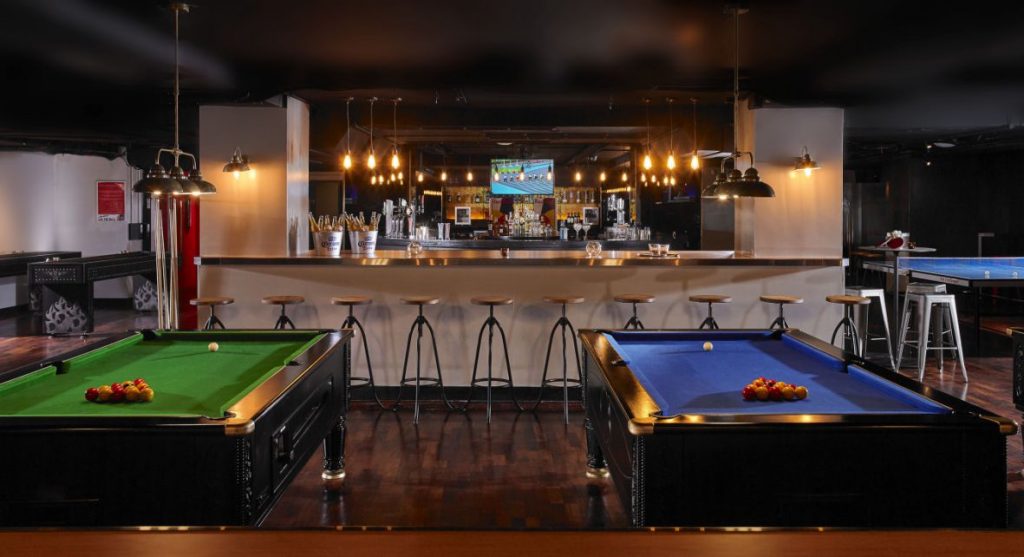 Ok it's true, Dublin has a lot of great sports bars but what makes The Buskers On the Ball so unique is all the games they have to offer for you to spend an amazing time with your lads!
There, you can play pool, ping-pong, foosball and even shuffleboard!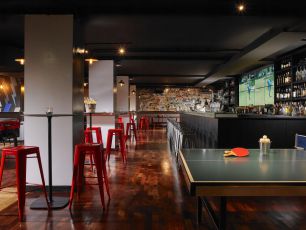 To be honest we didn't know about this one and we are still not sure about the rules… probably because we spent too much time playing pool and table tennis! 🙂
Get a free platter for 6 with Sports In Bars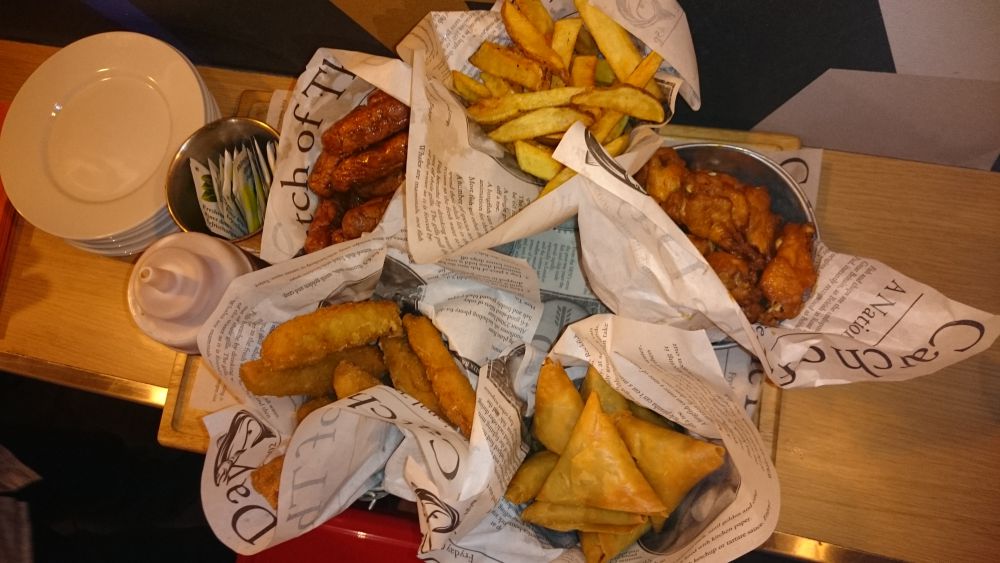 And cherry on the cake, you can get a free platter if you're 6 or more and book with Sports In Bars here http://www.sports-in-bars.ie/live-event/ 
We got some pictures from Fabio who told us it was really good and large, apparently, they couldn't finish the platter (see photos below)!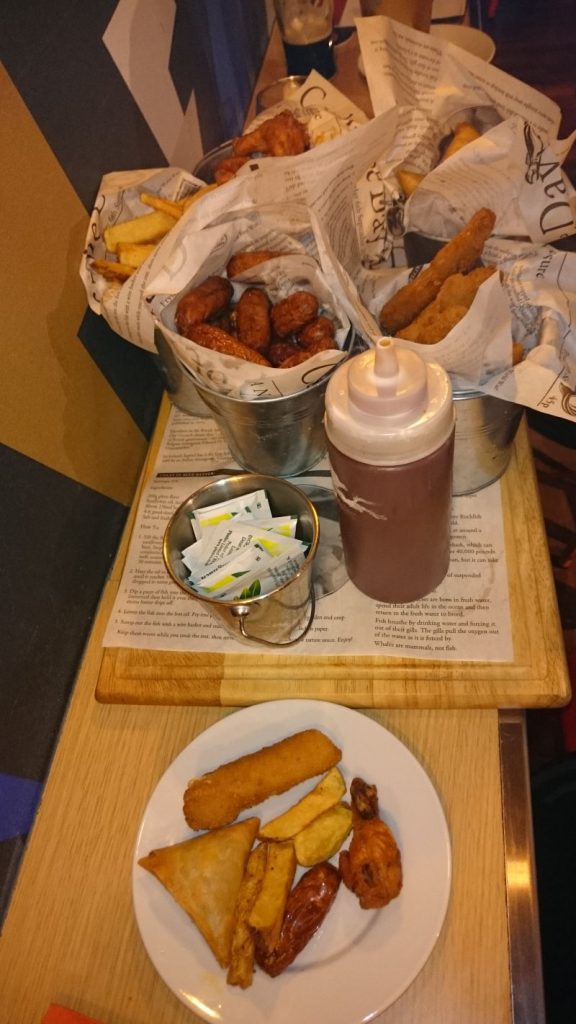 Sports In Bars is very happy to welcome Buskers on the Ball as our new partner and we wish you a lot of fun there!
Their Facebook page: https://www.facebook.com/BuskersOnTheBall/